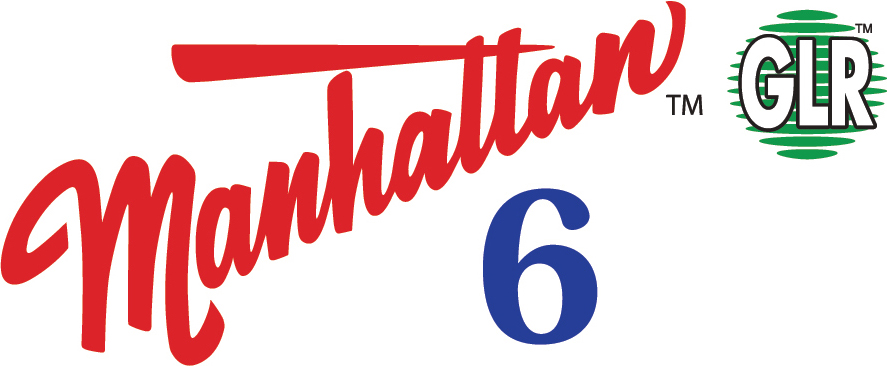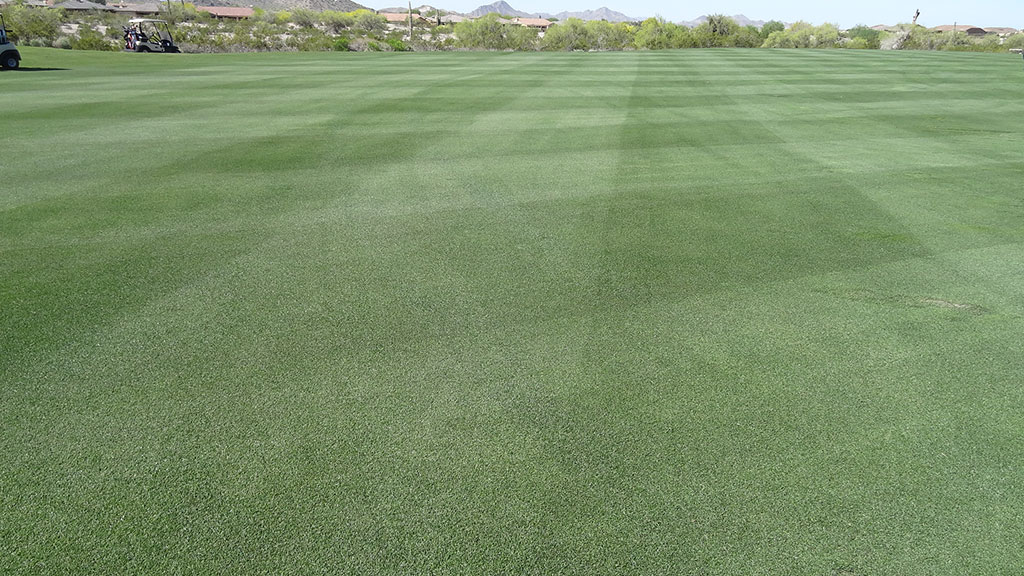 The Number One Salt-Tolerant Ryegrass
Manhattan 6 GLR sets apart from other Turf Type Perennial Ryegrasses in its salt tolerance, far exceeding even the closest comparative cultivar in an NTEP trial.
Owing its name from a clone discovered in the famed Central Park, Manhattan 6 GLR has earned its New York City designation through flourishing in the toughest salinity environments.
Fine texture and dark color make it an excellent choice for mixing with other species for home lawns, parks, golf courses and stadiums – especially where reclaimed or effluent water is used.
Manhattan 6 GLR was the number 1 entry in a NTEP trial for salt tolerance. This variety had an amazing ground cover of 69.3% at 15,000 ppm of salt when most of the entries were dying or already dead.
NTEP Percent Cover Ratings of Perennial Ryegrass Salt Tolerance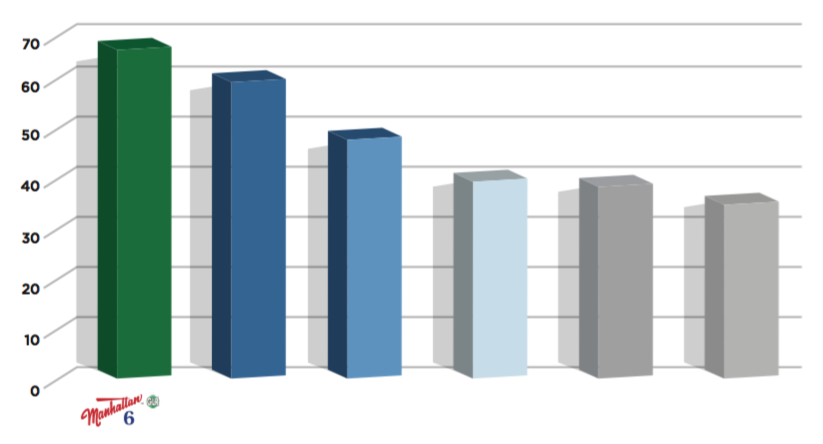 The exceptional salt tolerance of Manhattan 6 GLR makes it eligible for our Prosaline™ line of salt tolerant grass seed mixtures which include Oceania Maritima and Salton Sea Alkaligrasses.
Manhattan 6 GLR is not only number 1 in the NTEP for salt tolerance, but has improved Gray Leaf Spot Resistance, a dark green color, and dense crowns. Contact us at Turf Merchants for more information on this remarkable grass seed.